FMP News
As the only food bank in west central Wisconsin, Feed My People distributes 7.3 million pounds a year to local agencies. We are a cost effective way to provide pantries, community tables, and shelters enough food so thousands of people can be helped each month.
---
Empty Bowls Volunteers Needed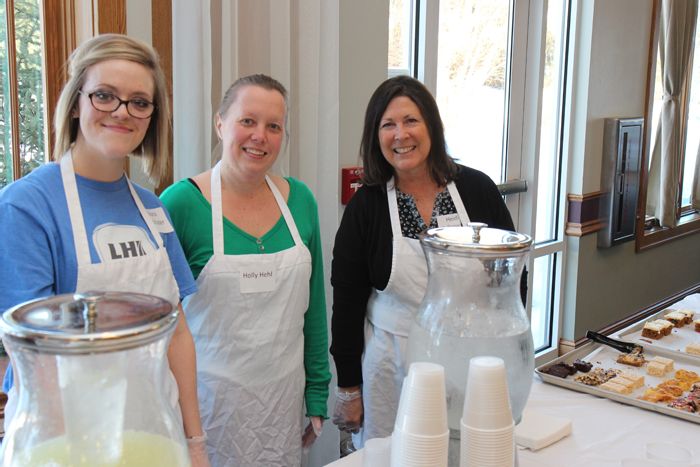 We are inviting you to volunteer your time at the annual Feed My People Empty Bowls event on Thursday, March 5 at The Florian Gardens.
Feed My People works hard to fight hunger in west central Wisconsin. But, we can't do it alone. We rely on the generosity of our community to come, roll up their sleeves and volunteer their time. Thank you in advance for your time and consideration! Your participation is greatly appreciated, and we look forward to working with you this year.
Volunteer shifts are available all day and are 4-6 hours in length. Shifts start at 8a, 8:30a, 9a, 10:30a, 11a, 1p, 2p, 2:30p, 3p, 4p, 4:30p and 5p. The last shift ends at 8p. You may work as many shifts as you'd like.
Please let us know if you have any special requests (Prefer to sit, lifting restrictions, etc.)
We have some shifts that require volunteers to handle money and engage with guests. Please let us know if this is something you feel comfortable with.
Please fill out our Volunteer Agreement Form and bring it to your shift. We will have extra forms available at the event. If you plan to fill it out that day, please come 10 minutes early.
Empty Bowls is fun for the whole office! If your work or your organization is interested in volunteering together, send the main contact person's information to us. We'll forward a spreadsheet that can be passed around.
Please share this info with anyone you know who may want to help out. We are always interested in getting more people involved with this event.
Please email us with your volunteering preferences at EmptyBowlsEC@gmail.com and note that it is checked on a weekly basis. We will respond as soon as possible.
Need tickets to Empty Bowls? Click Here.
Thank you!
Sheng Xiong (715) 579-7387
Nick Bursaw (715) 835-9415 x101
FMP Empty Bowls Volunteer Co-coordinators