FMP News
As the only food bank in west central Wisconsin, Feed My People distributes 7.3 million pounds a year to local agencies. We are a cost effective way to provide pantries, community tables, and shelters enough food so thousands of people can be helped each month.
---
COVID-19 Sucks Running Club Benefit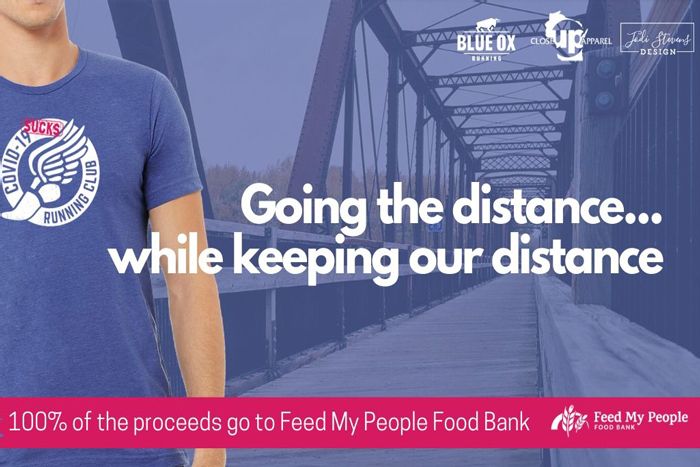 The Harrison family teamed up with a graphic designer to create a fundraiser to benefit Feed My People Food Bank in Eau Claire, WI. This humorous shirt is something that beginner and experienced runners alike can get behind, with an added bonus of benefiting a great cause. 100% of the proceeds will go to Feed My People Food Bank. Visit here to order.