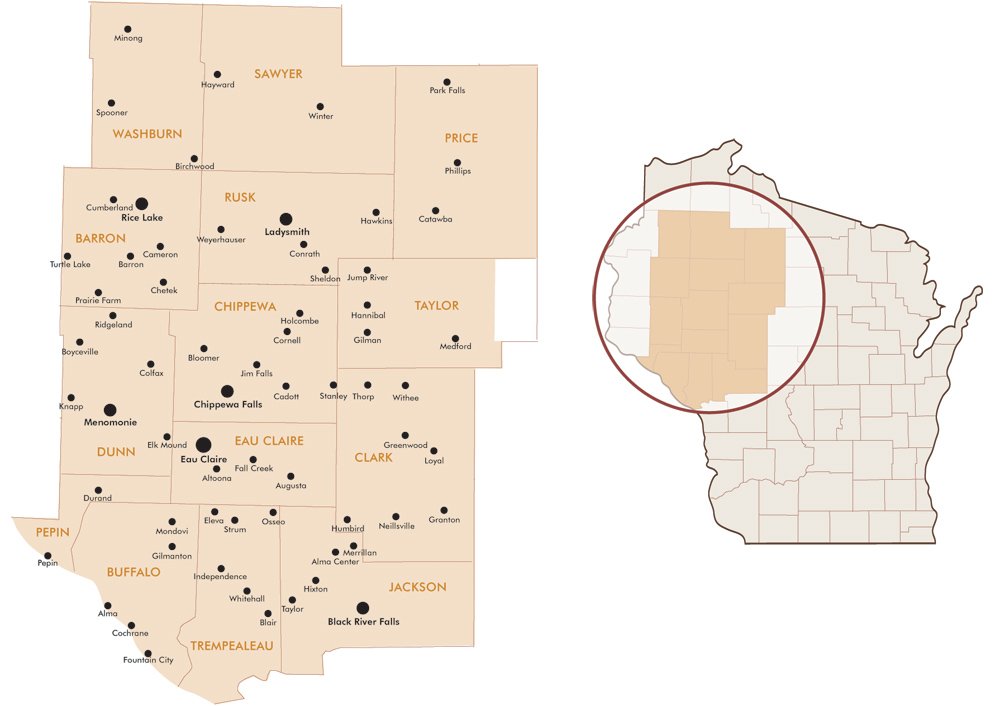 We believe no one should go hungry.
Food makes it possible for kids to learn, for adults to focus better at work, and for seniors to stay healthy and active. With your support, we are providing food for anyone facing food insecurity so that together, we build stronger, healthier communities.
7 million
pounds of food distributed annually
252
hunger-relief programs
70,000+
individuals receive food annually
255,297
visits by kids in 2022 to receive food
14
counties in our service area
Our Hunger-Relief Partners
How a Food Bank Works
Feed My People rescues nationally and regionally donated food from manufacturers, wholesalers, retailers, and growers that might otherwise be thrown away. Most of this nutritious food passes through our 45,000 square foot distribution center in Eau Claire before being distributed to 252 hunger-relief programs throughout west central Wisconsin.
These programs include our network of non-profit agency partners like food pantries, meal sites, shelters, other programs, and our service programs that directly feed the hungry.
Once our agency partners order food from us for their programs, it is delivered to their door by our fleet of nine trucks that travel through our 14-county, 15,000+ square mile service region.
This is possible through the generosity of our community. Together we fuel healthy futures.
Our History
In the fall of 1982, with the belief that together they would be stronger, six area churches joined efforts to feed families struggling with hunger. Born out of the vision, hard work, and commitment of those seeking to make a difference, Feed My People has served as a leader in hunger-relief efforts across west central Wisconsin for 40 years.
Today our commitment to addressing hunger is stronger than ever as people experiencing food security is always at the center of everything we do. We believe that partnership and collaboration are the tools to get there.